Disclaimer:
No one associated to this website or anyone that directs you to this website is responsible for any damage to your computer and buy continuing to use this website you agree that you are the only person you will ever hold liable for anything that happens or can happen to your computer. Please read everything in full.
Removing Decal and all the plug-ins. Print this if needed. By attempting to delete any files you understand there is always a chance in damaging your computer. I would not advise people not trying this if you do not know exactly what you are doing.
1. Close Decal Agent by right-clicking the Decal icon in your taskbar and choosing Exit.
2. Go to Add/Remove Programs and uninstall any plugins you have installed.
3. Uninstall Decal.
4. Delete your Decal installation folder.
5. Click Start then Run RegEdit.exe, navigate to HKEY_LOCAL_MACHINE\SOFTWARE\Decal, select it, and hit Delete.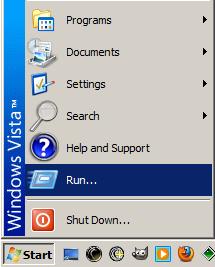 6. Now go to the website http://www.silostoybox.com/plugins.php and scroll to the bottom under Stand Alone Programs and download Registry Search Tool zip file and extract the file to your desktop.
7. Run the Registry Search Tool labeled RegSeeker. Type Decal in the Search box and hit Search!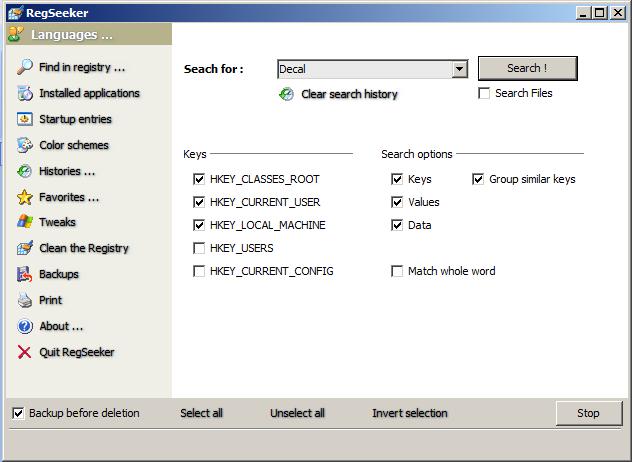 8. This will find any file with the word Decal or close. You will need to look at each file it finds and make sure it IS a file for Decal and left-click to highlight the file and right-click to delete the file.
9. Once all the file are deleted. Restart the computer.
10. Now if you wish to re-install Decal go to http://www.decaldev.com/ and click the Decal file. This should run the install file.
11. Once the file is finished installing. Bring up Decal Agent and click Update. On my computer running Windows Vista I have to update Decal in Safe Mode with Networking.
12. If you get a file already in use error. You will need to shut down the computer and when you restart it start hitting F8 intill it ask you if you want to start in Safe Mode. Use the down arrow to select Safe Mode with Networking.
13. Now Bring up Decal Agent and click Update.
14. Test out Decal in game to make sure it works before installing any plug-ins.
15. Once you have logged in to the game and verified Decal is working you can get Plug-ins at