Below are the items for sale. I currently accept Venmo payment and sorry I only mail within the United States at this time.
All items ordered over $25 will be sent with a tracking number. All items are sold as is.
I do not share or sell any of your personal information.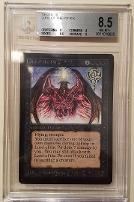 MTG (Magic the Gathering) - Beta - Lord of the Pit - BGS (Beckett Grading Services) 8.5 NM-MT+
Beckett Grading Services Id: 0011018625
Quantity: 1
Price: $650.00
Interested? Open the full page Click Here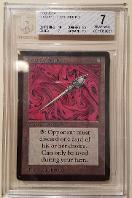 MTG (Magic the Gathering) - Beta - Disrupting Scepter - BGS (Beckett Grading Services) 7 Near Mint
Beckett Grading Services Id: 0011018627
Quantity: 1
Price: $550.00
Interested? Open the full page Click Here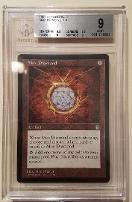 MTG (Magic the Gathering) - Stronghold - Mox Diamond - BGS (Beckett Grading Services) 9 Mint
Beckett Grading Services Id: 0011018631
Quantity: 1
Price: $300.00
Interested? Open the full page Click Here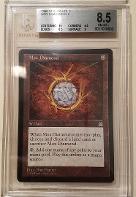 MTG (Magic the Gathering) - Stronghold - Mox Diamond - BGS (Beckett Grading Services) 8.5 NM-MT+
Beckett Grading Services Id: 0011018633
Quantity: 1
Price: $270.00
Interested? Open the full page Click Here
MTG (Magic the Gathering) - Stronghold - Mox Diamond - BGS (Beckett Grading Services) 8.5 NM-MT+
Beckett Grading Services Id: 0011018632
Quantity: 1
Price: $270.00
Interested? Open the full page Click Here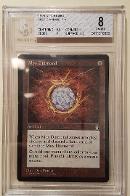 MTG (Magic the Gathering) - Stronghold - Mox Diamond - BGS (Beckett Grading Services) 8 NM-MT
Beckett Grading Services Id: 0011018630
Quantity: 1
Price: $250.00
Interested? Open the full page Click Here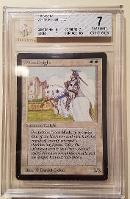 MTG (Magic the Gathering) - Beta - White Knight - BGS (Beckett Grading Services) 7 Near Mint
Beckett Grading Services Id: 0011018626
Quantity: 1
Price: $200.00
Interested? Open the full page Click Here
MTG (Magic the Gathering) - Chronicles - Erhnam Djinn - BGS (Beckett Grading Services) 9.5 Gem Mint
Beckett Grading Services Id: 0011018629
Quantity: 1
Price: $50.00
Interested? Open the full page Click Here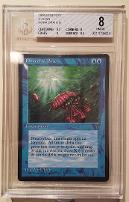 MTG (Magic the Gathering) - Legends - Italian Mana Drain - BGS (Beckett Grading Services) 8 NM-MT
Beckett Grading Services Id: 0011018624
Quantity: 1
Price: $110.00
Interested? Open the full page Click Here
MTG (Magic the Gathering) - Revised Edition - Taiga - BGS (Beckett Grading Services) 8.5 NM-MT+
Beckett Grading Services Id: 0011018623
Quantity: 1
Price: $250.00
Interested? Open the full page Click Here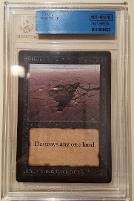 MTG (Magic the Gathering) - Beta - Sinkhole - BGS (Beckett Grading Services) Authentic - Altered
Beckett Grading Services Id: 0011018628
Quantity: 1
Price: $50.00
Interested? Open the full page Click Here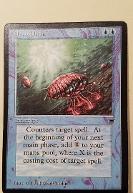 MTG (Magic the Gathering) - Legends - Mana Drain - Near Mint
Quantity: 1
Price: $95.00
Interested? Open the full page Click Here